My Newest Favorite Men's Style Blog That I Just Discovered Like 3 Minutes Ago.
Some of the stuff on here is a bit on the trying too hard to be a hipster/newsie side but overall I dig these kind of styles. Only problem is: If a man of my stature tries dressing like this, we just look like a 1920's fat guy (Haha, that's literally what I typed into google for that image). Nonetheless, this site is definitely worth a click or two.
The Story of Rollen Stewart and John 3:16
(via k-troll)
DJ Matt Cali x Russel Fong - I'm Still Here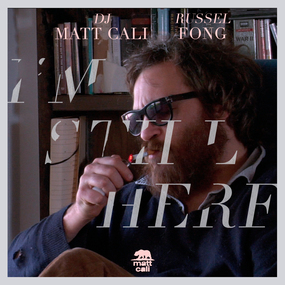 [Click photo or link above for stream or download]
"I saw the film and was inspired by Joaquin's portrayal of a celebrity's psychological meltdown. At first, I was under the impression that his psychosis was real and felt like the music Russel had sent me could easily be the soundtrack to what was going on in Joaquin's mind," said Matt Cali. "Immediately after watching the film I jumped on the turntables and in one session "I'm Still Here" the mixtape was done."
[via]
Dude, seriously…this mix is ridiculously ill. Matt Cali has yet to leave me disappointed with anything he has released, whether it be his DJ mixes, his albums or his events; he shows a real versstility that so many other artists lack. If ever you're in the Sacramento or Bay area be sure to look up his events on his website and check him out live.
Bill Evans on the Creative Process and Self-Teaching
"The person that succeeds in anything has the realistic viewpoint in the beginning and knowing that the problem is large and that he has to take it and he has to enjoy the step by step learning procedure."
If you do work in any kind of creative field: Please do me, and most importantly yourself a favor and absorb the knowledge within this video. The gems he drops in this video can be applied to so many aspects of the creative process in any realm. 
Bill Evans continues to be one of my musical heroes, this video just further cements that.